Paul Lennard: an Artist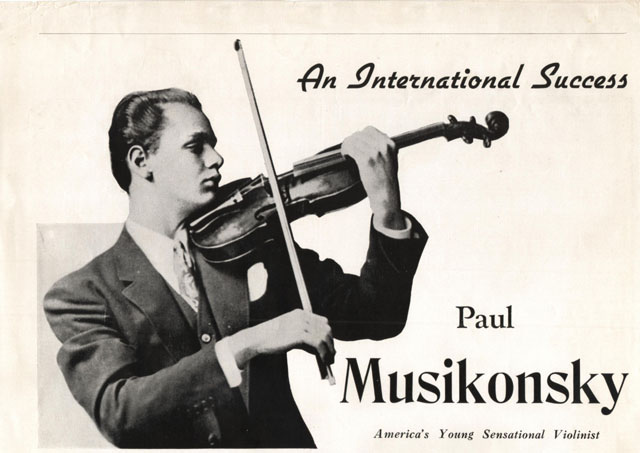 Paul MUSIKONSKY is alive and well and living in Paul LENNARD.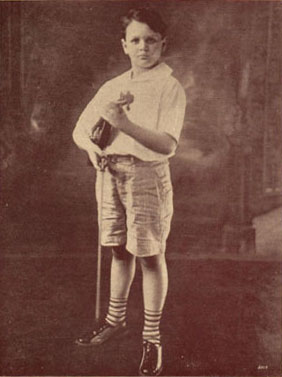 Paul Musikonsky is the name given Paul Lennard, a violin virtuoso whose talent and response to music at the age of five was recognized by a local musician who eagerly took him on as a student. "But," he advised the boy's parents, "your son deserves to work with a teacher who can introduce him to all the nuances of classical violin playing."

An introduction was arranged to Osip Ovzerovitch, concert master of the Vitagraph orchestra and himself an outstanding violinist who along with Yascha Heifetz, Efram Zimbalist, Mischa Elman and Nathan Milstein had been a student of Leopold Auer at the Imperial Conservatory in St. Petersburg Russia. At their first meeting, Osip was very impressed with the boy's playing. For young Paul it was a turning point in his life. For years thereafter, Osip not only became the young student's teacher, he became his mentor and friend as well.

In 1925, when Paul was five, he started kindergarten at a neighborhood school in Brooklyn but soon dropped out because he found in his new relationship with Osip he would want to study with him several times a week. So enthusiastic was he about his ability to make music he would get up at six in the morning go to the basement of his house and practice what Osip had taught him the day before. And then, that same afternoon, his mother would drive him to Osip's for an extended lesson.

When he was eight, he would sometimes take the trolley car with his sister, who was ten. She would drop him off and go to visit their grandmother nearby. As Paul grew to know the conductors on the line, they grew to watch him to see that he stayed safe while he studied the music and read the daily newspaper.

All during those years and after, Osip's family played an important role in the artistic growth of the gifted violinist. As refugees from Russia, where their home had been set on fire during the revolution, they fled to Turkey with nothing but Osip's precious Guadagnini violin. There they lingered for several months while Osip earned enough money playing the violin to pay for steamship tickets to the U.S.

In time Paul learned to understand and speak Russian. He also listened to Osip play chamber music and even prepare music for Osip's commercial Videograph work. In all, Paul was soon swept into the world of music on the bow of his beloved violin. Osip was a most demanding and stern teacher, who had no regard for the fact that Paul was just a child. He demanded that Paul quickly accomplish what he thought were important musical goals and objectives. He taught Paul with all the nuances and variations of playing the violin, just as he had been taught in Russia.

Osip soon recognized that Paul had the potential to become an important artist and he started to mold Paul, as he himself had wished to be. After several months, Osip told Paul's parents that since he was convinced Paul had the potential to be a great violinist, he was willing to give up all his other pupils and concentrate all his energies and talent to develop Paul into the great artist he would become.

One of Paul's father's great loves was opera; music meant a great deal to him and there was nothing that he wouldn't do for his children. Fortunately, Paul's father was a successful business man and told Osip that he would find the money to pay him a weekly income to have him nourish Paul's talent. Osip gave up all his other teaching activities and started to come to Paul's home every day except Sunday and stayed with him from early in the morning till evening.

After three years, Osip advised Paul's parents that his young protege would soon be ready to give concerts. Because Russian artists were taken more seriously, it was decided to have Paul have a Russian sounding name and perform with the stage name Paul Musikonsky.

Paul began his career by giving complimentary performances at orphanages, hospitals, charitable institutions and schools, to give him the necessary confidence and to become accustomed to playing before large audiences. Arrangements were made for Paul to audition for the composer Deems Taylor and Henry Hadley the conductor of the Manhattan Symphony Orchestra. Hadley was enthralled by his playing and engaged him to perform with the orchestra. All the newspaper critical reviews were fabulous, such as: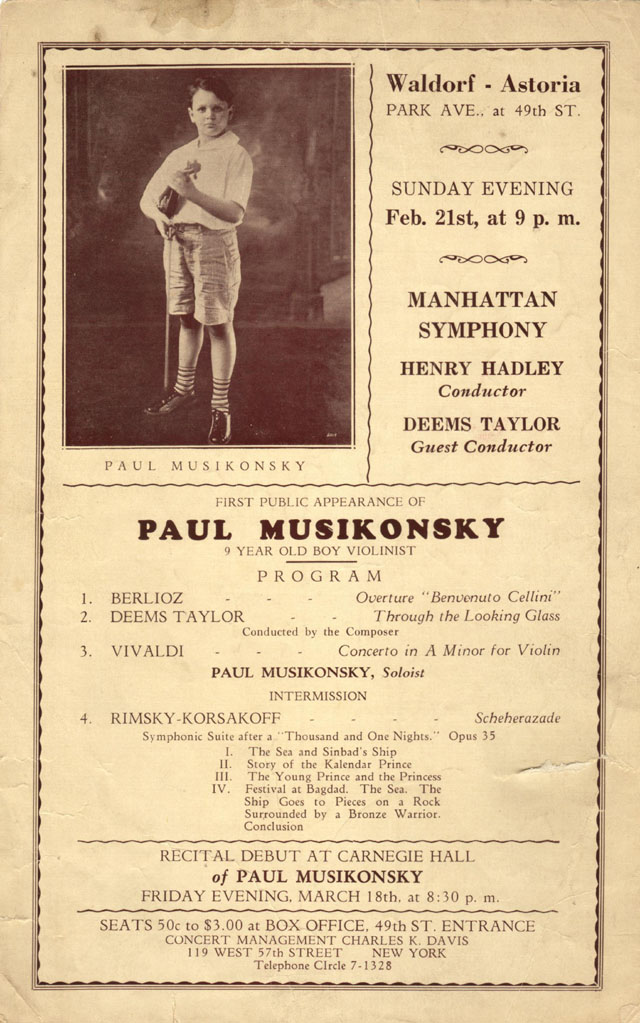 New York Post
"No doubt Musikonsky will thrill many audiences in the future"
New York Herald Tribune
"Musikonsky displayed technical dexterity, thorough command; tasteful and musicianly interpretation"
Paul then went on a concert tour throughout Canada with following critical reviews from some major cities.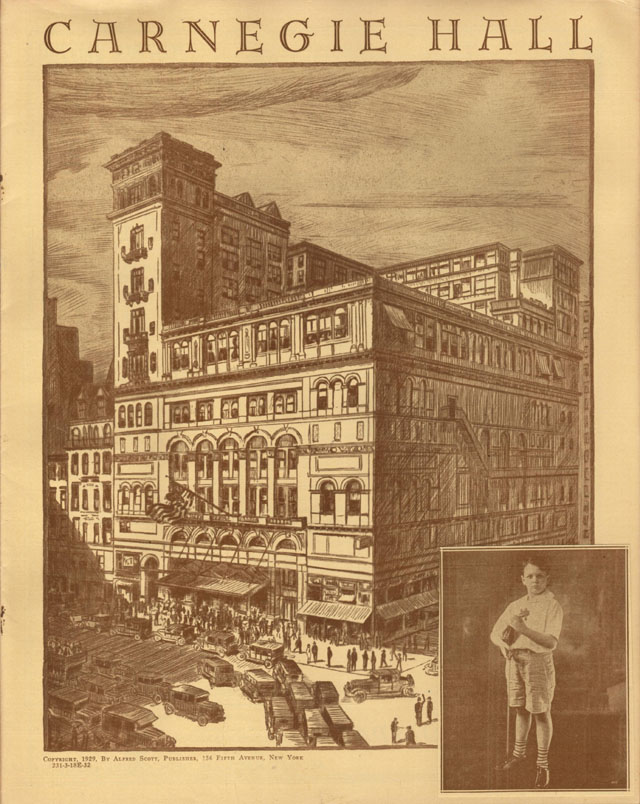 Toronto Evening Telegram
"Captured audience immediately...marvelously fine violinist...produced tone of amazing sweetness and clarity"
Montreal Daily Star
"His bowing was free and his double stopping very remarkable"
Ottawa Citizen
"Paul Musikonsky, genius, gives amazing violin recital for Ottawa audience. Invaluable asset of absolute pitch. Tone was clear, sweet, beautifully even, intellectual grasp...artistic genius...brilliant performance"
After returning from the very successful tour throughout Canada, Paul then gave a recital in Carnegie Hall and the New York music critics declared that they were astonished by the obvious musical gifts that Paul displayed. Again the concert received great critical notice, such as:
New York Times
"A violinist of solid and laudable attainments"
World Telegram
"Violinist astonishes Carnegie Hall audience"
Brooklyn Daily Eagle
"Has imagination and beauty which is one of the qualities of a genius"
Thanks to the glowing critiques of young Musikonsky's performances, newspapers everywhere became very interested in his career and predicted he would be the next Yehudi Menuhin. In response his career and travels soared.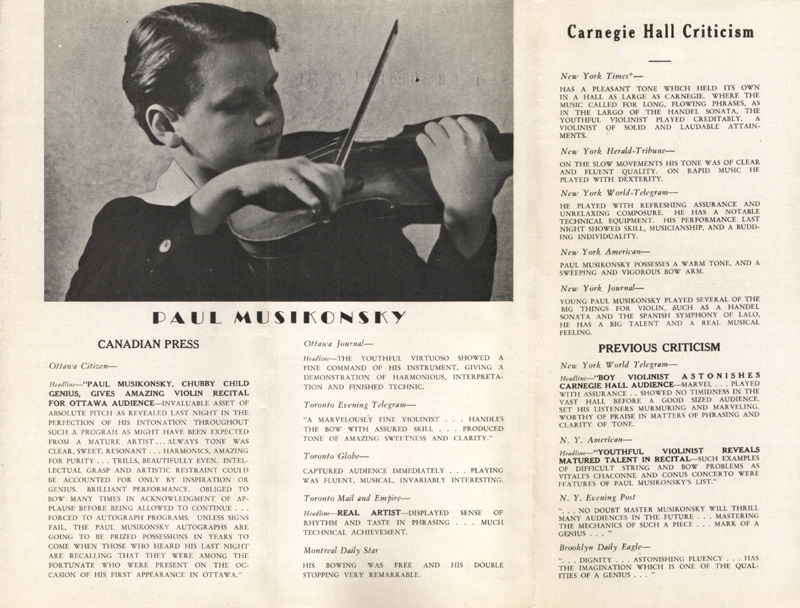 In 1934 the International Concert Management agency Wilfred Van Wyck in London engaged Paul to perform throughout Europe. Osip was to go to Europe with Paul, but needed money for his wife and parents and brother while he was away. Because Paul was renting a violin from the Wurlitzer company collection for his concerts, Osip suggested and it was agreed that Paul's father would buy the Guadagnini violin that Osip had brought from Russia and that money would provide for his family.

It was the first ocean voyage of many for Paul. He loved traveling, eating at the Captain's table and performing for the passengers. His first trip across the Atlantic on the USS Pilsudski was particularly memorable, because after four days the ship ran into a severe storm and was in a perilous state causing the captain to sail in the opposite direction for two days. The ship was rolling to such a degree, that very few passengers could stand or go to the dining room to eat, except Paul who loved the excitement and was the only one that could eat. When the ocean calmed down, Paul gave a concert for his fellow passengers.

Again the concert management agency Van Wyck arranged concerts in all the major cities of Europe and the concerts were a great success. The European international press critical reviews were even more glowing than in America, such as: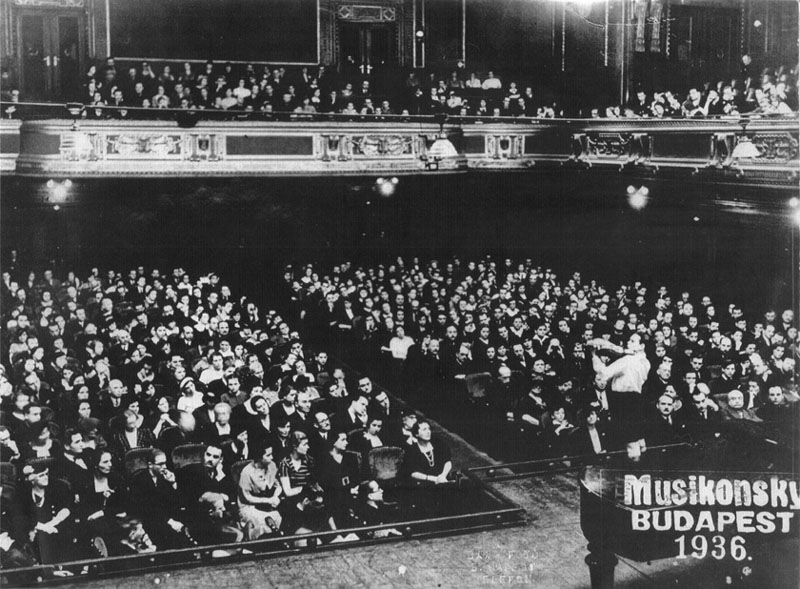 UJ Magyarsag
"Paul Musikonsky, famous as a wonder violinist, gave a remarkable performance. He performed with sureness. His tone is deep and sweet. Undoubtedly one of the best artists"
Pester Lloyd
"Everything is natural and unspoiled about him - even his art. Music is in his name, and music is in his whole being"
Warsaw
"Paul Musikonsky, violin virtuoso, possesses an inborn musical feeling, beautiful vibrant tone and extraordinary bow arm"
London Sunday Times
"His technique, musical ability and sense of time appears to be inborn"
Pesti Hirlap
"With the fresh charm of a strong young tree, he stands upon the platform and plays in a manner to astonish his audience. His tone is angelic"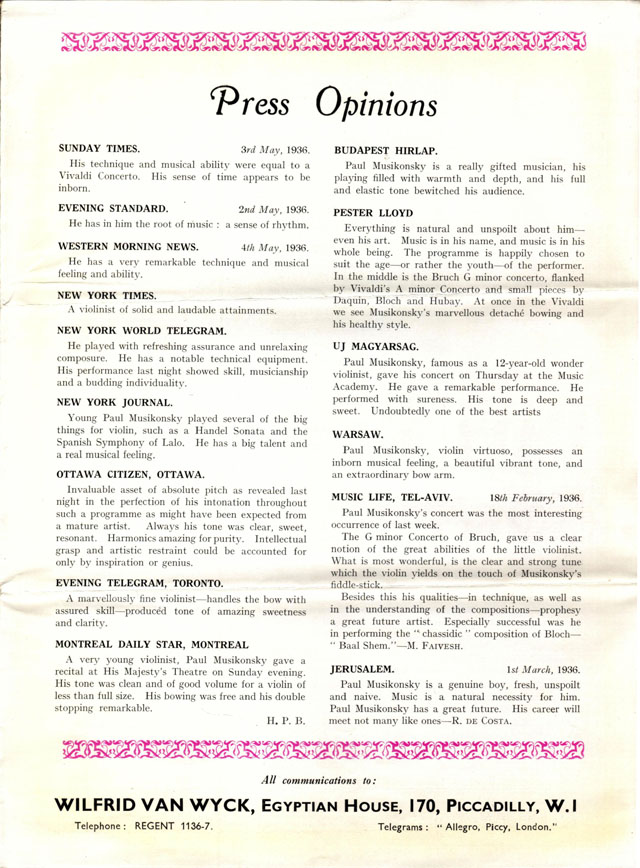 Michael Taube, the Conductor of the Berlin State Symphony and also the new Palestine Symphony Orchestra was with Bronislav Huberman and heard Paul play the Symphonie Espagnol in 1934 in Paris and invited him to come and play in Palestine.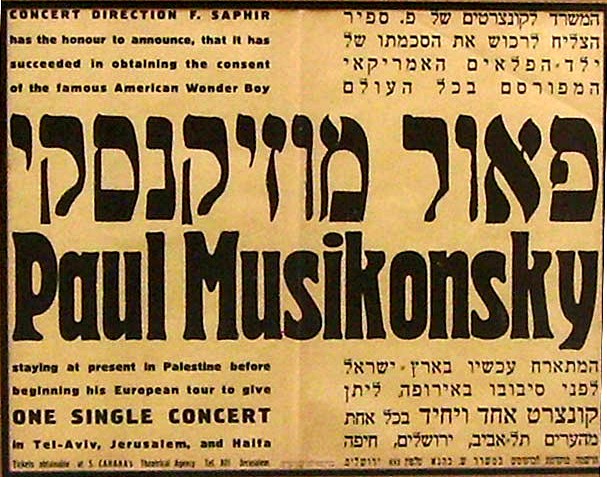 By accident, this 1934 antique large poster advertising concerts in Palestine was being offered for sale by a collector in Israel through E-Bay and the poster was purchased in October 2006

. The collector also had a second different 1936 poster and gave it to Paul in exchange for 2 autographed pictures.

Before Israel was a nation, Palestine became the mecca for some of the great artists who were fleeing Europe for safety in Palestine and Paul was invited to perform there and toured Palestine three times in 1934, 1936 and 1938. The poster is similar to hundreds of posters that were attached to outdoor Kiosks advertising concerts, because in the 1930's, there was no commercial radio or TV. Similar posters were also used in Europe, U.S. and Canada.

Through Google, Yahoo and E-Bay, there still are several different Paul Musikonsky (Paul Lennard) antique posters and programs from various concerts, being sold by collectors.

***********************************************************

He performed several times in Tel Aviv, Haifa and Jerusalem to rave reviews, such as:


Haaretz
"When Paul Musikonsky plays, one's ear is caught by deep crystal clear sound and horizon wide song that penetrates one's soul"

Doar Hayom
"When Paul Musikonsky played his violin, I soared high on the wings of song. He lowered me into the depths, and upheaved me into the unknown"

Palestine Post
"Paul Musikonsky has a great future. Music is a natural necessity for him. His career will meet not many like ones"

Palestine Music Life
"Paul Musikonsky gave us a clear notion of his great abilities and I prophesy a great future artist"

Paul then returned to the U.S. with performances throughout the U.S. and again in Carnegie Hall with Emanuel Bay, the accompanist of Yascha Heifetz.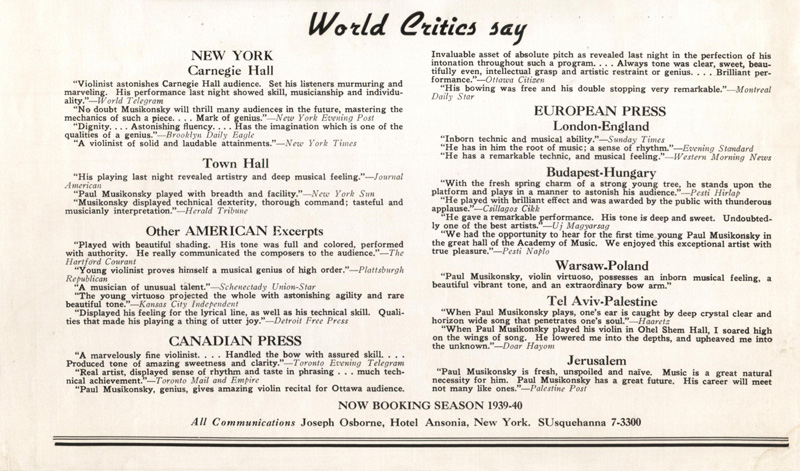 The following year in early 1938, he was engaged again by Wilfred Van Wyck of London. Before he left, he bought an Alexander Gagliano violin from the Wurlitzer collection and took it with him to perform throughout Europe for a series of concerts in most of the major cities.

He was invited again to return to play in Palestine in 1938 with its symphony orchestra and in recitals. The Palestine Symphony Orchestra (later it changed its name to the Israel Philharmonic) now was enlarged with many prominent Jewish musicians who fled Germany and Austria including Bronislav Huberman who had invited Auturo Toscanini to conduct. Paul appeared in several concerts (in Tel Aviv, Jerusalem and Haifa) as soloist to great critical reviews.

After Palestine, in the winter of 1938 and 1939 Paul again toured throughout Europe playing the Brahms, Vieutemps and Beethoven concertos as well as the major sonatas. While performing in Europe and living in Warsaw, war rumblings became very intense after Hitler invaded the Sudatenland and it was decided that he should leave Europe and return to the U.S.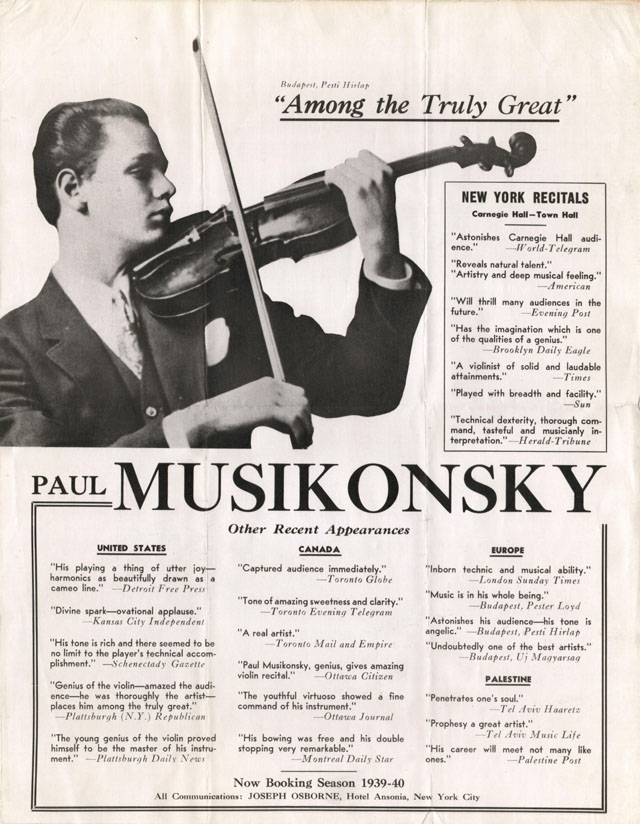 Paul left Gydnia Poland on the SS Batory in the beginning of July 1939, just six weeks before the German army invaded Warsaw and he arrived back in the U.S. at the end of July 1939. Sixty days later on September 1, Germany invaded Poland and bombed the Hotel Bristol where Paul was living in and war was declared. A month later, the same ship Paul came back on, German submarines sank the SS Batory.

In 1940-41 Paul gave concerts in the U.S.A. until he received a military draft notice. The draft board offered him a choice to become a member of the U.S. Navy Band, which he declined. Paul had a friend, who was a writer and was drafted into the Navy Recruiting Bureau to write 'The Navy Needs You' radio scripts. He told Paul that he would introduce him to the head of the Naval Intelligence of the Third Naval District. That possibly they would be interested in Paul because he spoke French and Russian and traveled extensively in Europe and the mid-east.

Paul's background was of interest to them and he entered the U.S. Naval Reserve on active duty before Pearl Harbor and was recruited to go to school to become a cryptoanalyst in the Naval Intelligence. He was sent to Hunter College in New York City to learn about the use of "the frequency of language used in codes," but Paul did not like sitting in a classroom and wanted more physical activity. He heard that the Navy was recruiting photographers from major magazines like Life Magazine, Coronet and Look Magazine to get involved in a new photographic group that was being formed. Because of his keen interest in photography and his past experiences taking his own pictures in his travels, and his ability to develop film and print and enlarge pictures, he requested a transfer to be assigned to the new photographic group.

He was assigned to the Atlantic Fleet Camera Party and was sent to a sea going ship the USS Alcor, where he got training and instruction on using and working with some of the very first color photography. He was then assigned at sea to a photographic group that went from ship to ship and did the triangulation testing of the military cannons on naval vessels and on cargo ships that were in military convoys going to England and Russia. Later in the war, he was assigned to Texas A&M doing photography on R&D work of Radar and then was assigned as a photographer flying on fixed wing aircraft and then on 'Lighter than Air' Blimps.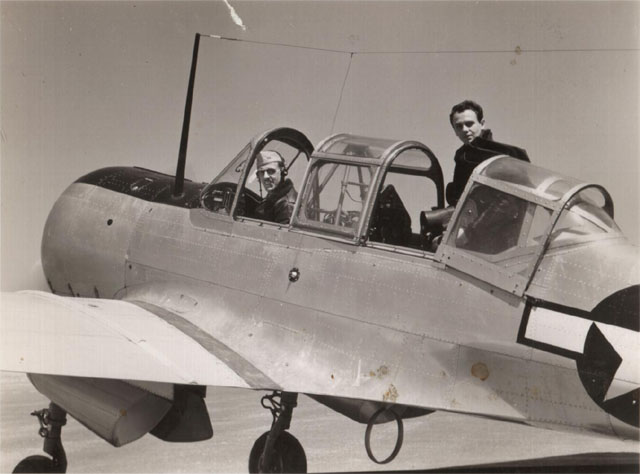 After four years, he was discharged from the Navy and a year later he returned to Europe, thinking that he could re-establish his music career. Because of pre-war relationships and encouragement from internationally acclaimed violinists Jacques Thibaut in Paris and Erling Block in Denmark, Paul started to give some recitals and concerts.

On his way to a rehearsal in Copenhagen with his violin, a freak accident on a train that hit a car broke Paul's elbow and wrist as well as tearing the tendons and ligaments of his left hand and arm. He developed severe calcification and returned to the U.S. with a plaster cast that stayed on for several months. Because the left hand of a violinist is vital to his playing, Paul was left with a permanent disability and was forced to redirect his life.

Paul now spends a great deal of time and effort assisting other young musicians to achieve the potential of their own talents.